NEW YEAR'S EVE DINNER
DECEMBER 31, Villa Richter

Enjoy the best New Year's Eve Celebration
Come and enjoy the last evening of the year in the unique space of Villa Richter with a breathtaking view of Prague. The entire Villa Richter is at your disposal. You can dance to the music of DJs Microsleep, TGT and I am Stýf, relax in the classicist lounges, but most importantly enjoy a unique dinner. Our chef Stephen Senewiratne has prepared a wide buffet menu with a touch of Asia.

APPETIZERS
Marinated salmon with pomelo & chilli ginger
Slow cooked veal, roasted artichokes & baked red onions
Roast beef with cappers, cucumber relish & endives
Roasted chicken with celeriac, apples, wallnuts & romaine
Prawn tempura with ponzu sauce
Prague ham with horseradish
Greek salad with feta
Potato salad
MAIN COURSES
Grilled halibut with sundried tomato ragout, basil & olives
Roasted octopus with teriyaki sauce and stir-fried pak choi
Chicken tikka masala
Roasted duck with Thai red curry & litchi
Grilled beef fillet with bulgogi sauce & sesame
Roasted pork belly with vindaloo sauce
Pilaf rice with coriander
Stir-fried Singapore noodles
Vegetable khorma
Wok fried vegetables with yakitori sauce
DESSERTS
Opera cake
Apple mille-feuille with cinnamon & vanilla cream
Chocolate mousse cake with ginger
Selection of Macarons
Slow cooked pineapple carpaccio & salted caramel
Sliced seasonal fruits
LATE NIGHT SNACK
Fried duck spring rolls | hoi sin sauce
Chicken tikka masala | basmati rice
Cheese board
Charcuterie board
Selection of breads | olive oil | butter
WELCOME DRINK
Prosecco Villa Richter
NEW YEAR'S TOAST
Champagne De Vilmont brut Premier Cru
DRINKS MENU
All inclusive for 6 hours: selection of wines, beers, soft drinks, spirits and cocktails
Stephen Senewiratne was born in wild Sri Lanka, the place from which his initial gastronomic inspiration comes, which is also supported by his years of experience travelling and cooking around the world over the last two decades. He has spent several years as a cook and chef in various countries under the prestigious gastronomic brand Mandarin Oriental.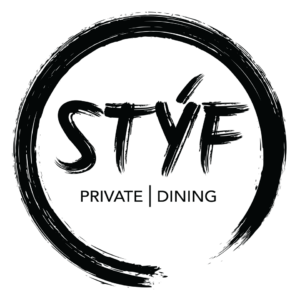 tHE NEW YEAR'S EVE PROGRAMMe

Enter the unique New Year's Eve through the secret entrance of Villa Richter hidden in the high wall of the medieval street Na Opyši. After a few steps, you will find yourself in a unique wine cellar carved into the rock, on which Prague Castle stands (Wine Tresor). Rare wines are aged here in the darkness. Climb the period staircase to the villa itself, where we will welcome you with a glass of Prosecco Villa Richter D.O.C. The entire Villa Richter is at your disposal. You can dance in our magical Greenhouse on the Piano Nobile floor, relax in the classicist lounges, and especially enjoy a unique dinner on the Piano Terra floor. Our chef Stephen Senewiratne has prepared a wide buffet menu with a touch of Asia. There will be an open bar all evening offering wines, prosecco, cocktails and much more. Great DJs Microsleep, TGT and I am Stýf will take care of the entertainment and you will enter the New Year with a Champagne De Vilmont Brut Premier Cru toast.
07:30 PM START OF THE EVENT, WELCOME DRINK
08:00 PM – 10:30 PM DINNER MENU BUFFET STYLE
11:00 PM – 01:30 AM LATE NIGHT SNACK
00:00 NEW YEAR'S TOAST
Party till the morning 🙂

New Year's Eve package price for one person 7 550 CZK includes: welcome drink, New Year's Eve menu, night snack, New Year's toast, unlimited drinks for 6 hours. The total number of seats is limited to guarantee a unique experience. Reserve your seat well in advance. Use the booking form below or contact us directly at info@villarichter.cz or +420 702 282 402 (Mon-Fri 9 AM – 5 PM). We are looking forward to seeing you!
Take the secret entrance from Na Opyši Street, which can be found a few metres on the left. Na Opyši Street is almost parallel to the Staré zámecké shody Street, leading from Klárov, a short walk from the Malostranská metro and tram stop. The taxi will go directly in front of the entrance of Villa Richter from Na Opyši Street.